Volvo 11116402 Rubber Element
BCE Parts is a company specializing in the production of spare parts for the automotive industry. Volvo 11116402 Rubber Element is one of the spare parts produced by BCE Parts. This spare part is an important component used for the shock absorber system of Volvo vehicles.The Volvo 11116402 Rubber Element is designed to improve the driving performance and comfort of the vehicle. Shock absorbers absorb the vibrations on the road during driving, providing the driver with a more stable driving experience. This spare part helps to absorb these vibrations more effectively, increasing driving comfort.The production process of the product is carried out by BCE Parts' technological infrastructure and expert team. The company takes care to increase the durability and performance of spare parts by using high-quality materials. In addition, the company's strict quality control procedures are designed to ensure that the products can be used safely and without any problems.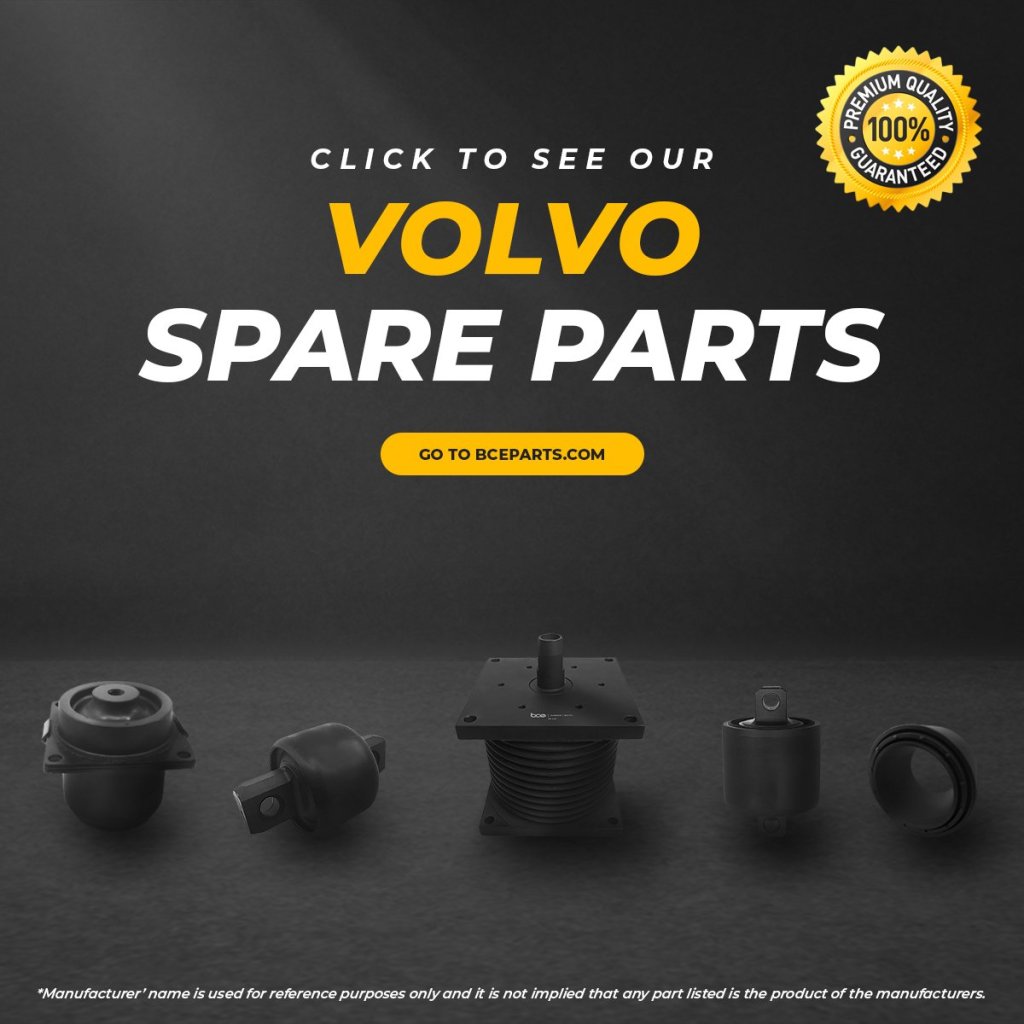 BCE Parts sells its spare parts through various channels to make it easier for customers to find them. These channels include online stores, distributors, and retail stores. Customers can quickly find the spare parts they need and purchase them at affordable prices.
The 11116402, as a spare part produced by BCE Parts, is an important part of the shock absorber system of Volvo vehicles. Produced using high-quality materials and strict quality control procedures, this spare part helps to increase the driving comfort of vehicles. BCE Parts offers spare parts sales to customers through various channels, making it easy for them to find the products they need. High-quality spare parts like the 11116402 Rubber Element are just a few of the advantages that BCE Parts offers to its customers.
Click to view Volvo Spare Parts
---
FOLLOW US ON SOCIAL MEDIA