You can review the last 8 products added below, get information about the product from the product page, and buy it.
You can read everything about our company below.
BCE Rubber Metal Industry Trade Limited Company or with its new name BCE Parts was established in 1998 in Bursa, Turkey. Our company, which specializes in the production of spare parts for construction mining and soil compaction machines, designs suitable parts for the vehicles of the world's most well-known construction and mining machinery manufacturers. Our innovative perspective gives us the necessary energy to supply the appropriate spare parts for your equipment on-site and on time.
Construction Equipment Spare Parts
Replacement parts from BCE Rubber Metal are designed for durability and will give your vehicle maximum life at the best possible price.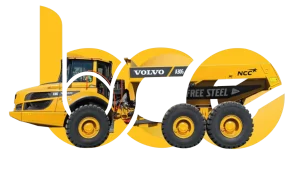 You can review the best-selling and popular spare parts below, get information about the product and buy it from the product page.
As BCE Parts, we sell spare parts for 12 brands. You can see the brands we sell spare parts from below and you can review the products by going to the brand page.