Terex 15235370 Stabilizer Bush
BCE Parts, a leading manufacturer in the spare parts industry, takes pride in offering top-notch solutions for construction equipment and heavy vehicles. We are pleased to introduce the Terex 15235370 Stabilizer Bush, an exceptional spare part produced by BCE Parts. This high-quality product is designed to enhance the performance of stabilizer systems, providing an excellent solution for various construction equipment.
The Terex 15235370 Stabilizer Bush, with its OEM number 15235370 and affiliation with the renowned Terex brand, embodies the reliability and durability that customers seek. Manufactured by BCE Parts, a trusted name in the industry, this spare part ensures optimal functionality and reduces maintenance costs for construction equipment and heavy vehicles.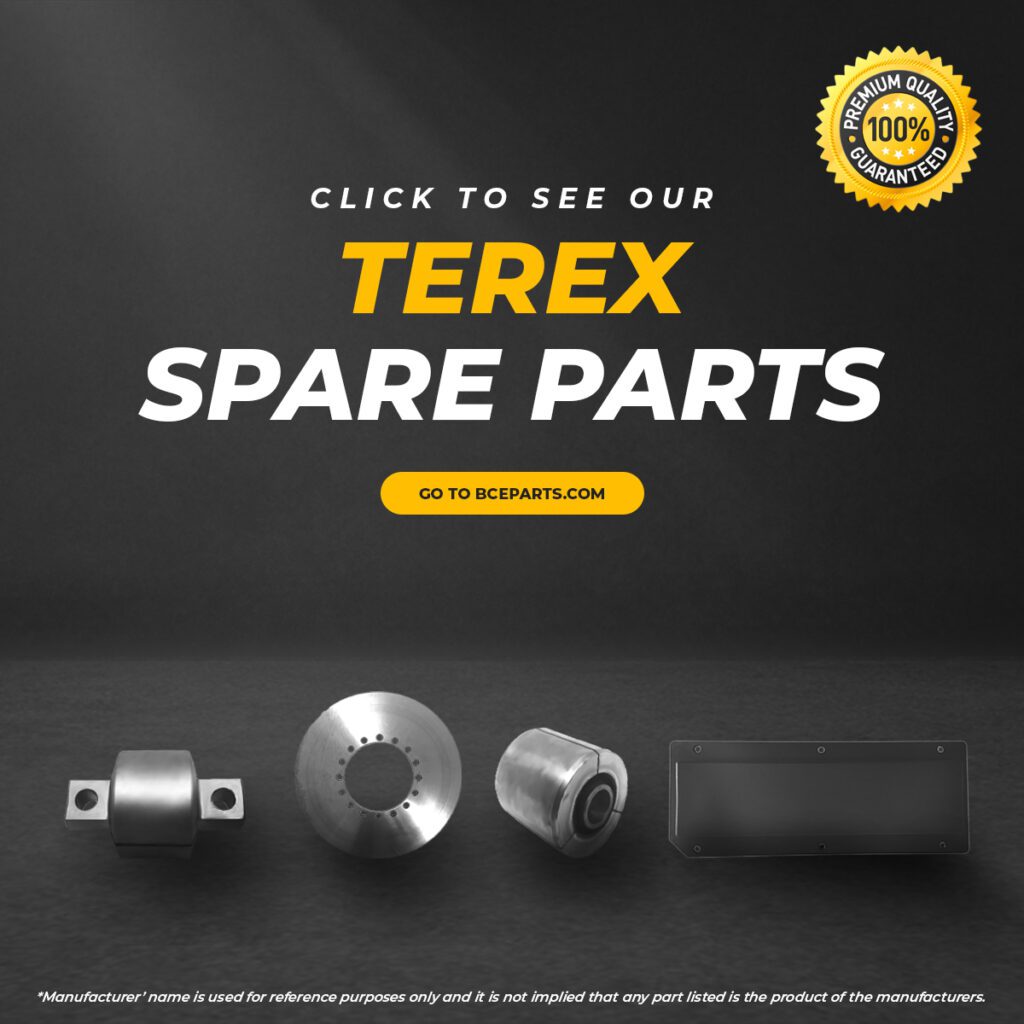 Crafted with precision, the 15235370 Stabilizer Bush is constructed using high-quality polyurethane. This material is specifically chosen for its resistance to hardening chemicals, ensuring long-lasting performance even in challenging environments. The high-strength materials used in its manufacturing make it highly durable and protect it against external factors, such as wear and tear. BCE Parts adheres to stringent quality standards, meticulously inspecting each product to deliver excellence to our customers.
At BCE Parts, we prioritize customer satisfaction and strive for continuous improvement. Our dedication to innovation enables us to provide cutting-edge spare parts, meeting the highest standards of quality and durability. We understand the importance of fast delivery and excellent customer support, which is why we collaborate with customers worldwide to ensure their needs are met efficiently.
By choosing high-quality spare parts like the Terex 15235370 Stabilizer Bush from BCE Parts, customers can enhance the performance of their construction equipment and heavy vehicles while minimizing maintenance costs. Our commitment to delivering reliable and top-quality spare parts has established BCE Parts as a leading manufacturer in the industry. When selecting spare parts for construction and heavy vehicle industries, it is crucial to choose a reliable and reputable manufacturer like BCE Parts.
Click to view our other Terex Spare Parts
---
FOLLOW US ON SOCIAL MEDIA