Volvo 11195403 Rubber Element
BCE Parts is a company specialized in the production of high-quality spare parts. Volvo 11195403 Rubber Element is a spare part specifically designed for Volvo vehicles and produced by BCE Parts. This rubber element is an important part of the suspension system used in Volvo vehicles.
Volvo 11195403 Rubber Element is designed to improve the driving comfort of a vehicle. This spare part reduces the vibration and noise of the vehicle, providing the driver with a more comfortable driving experience. In addition, this spare part also improves the steering control of the vehicle. These features increase driving safety and provide the vehicle owner with a longer-lasting driving experience.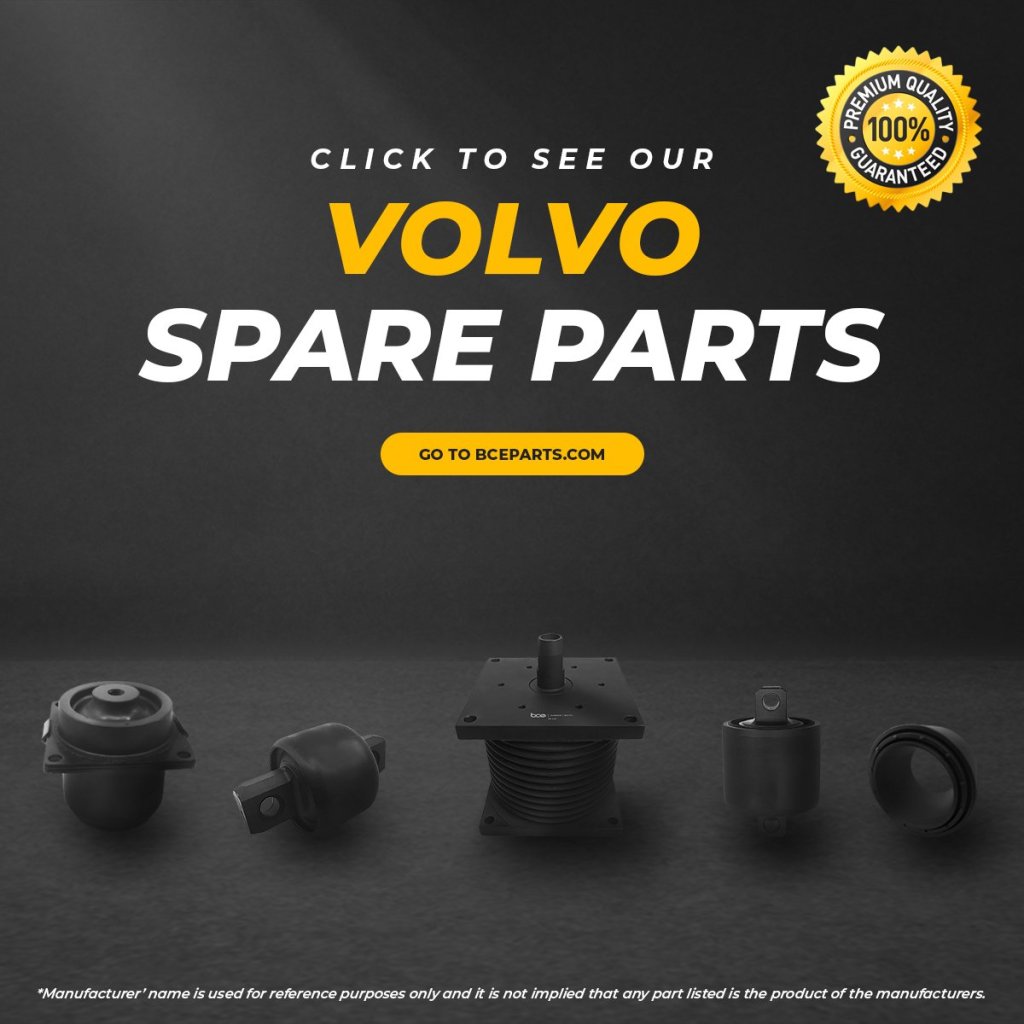 BCE Parts has high quality standards in the production of 11195403 Rubber Element. This spare part is produced using the highest quality rubber materials and special molds designed for this purpose. BCE Parts constantly conducts quality control tests on their products, providing their customers with high-quality products.
As a company specializing in the production of high-quality spare parts, BCE Parts offers their customers the best customer service experience. The company responds quickly and effectively to their customers and strives to meet their needs.
In conclusion, 11195403 Rubber Element is a high-quality spare part produced by BCE Parts. This spare part plays an important role in the suspension system of vehicles and improves driving comfort. BCE Parts provides reliable and durable products to their customers due to their high quality standards. This spare part allows Volvo vehicle owners to use their vehicles in a more long-lasting and safe manner.
Click to view Volvo Spare Parts
---
FOLLOW US ON SOCIAL MEDIA