Bomag 06180100 Vibration Pad is a high-quality spare part produced by BCE Parts. This spare part, used in Bomag brand vibratory rollers, stands out with its high performance and durability.
BCE Parts is a company specialized in the spare parts sector. The company is one of the leading firms in the industry, specialized in spare part production for Bomag equipment. The company offers high-quality and long-lasting spare parts to its customers by being very meticulous about the quality of the materials and workmanship used in production.
Bomag 06180100 Vibration Pad, in particular, has a sturdy structure that can withstand heavy workloads. This spare part, used to control the roller's vibrations and create a smoother surface, plays an important role, especially during the correction of asphalt and concrete surfaces.
BCE Parts provides a range of resources to provide detailed information about its products. Customers can access many useful information such as technical specifications, compatibility tables, and pricing information about Bomag 06180100 Vibration Pad on the BCE Parts website. In addition, BCE Parts responds to customers' questions and provides consultancy through its customer service team.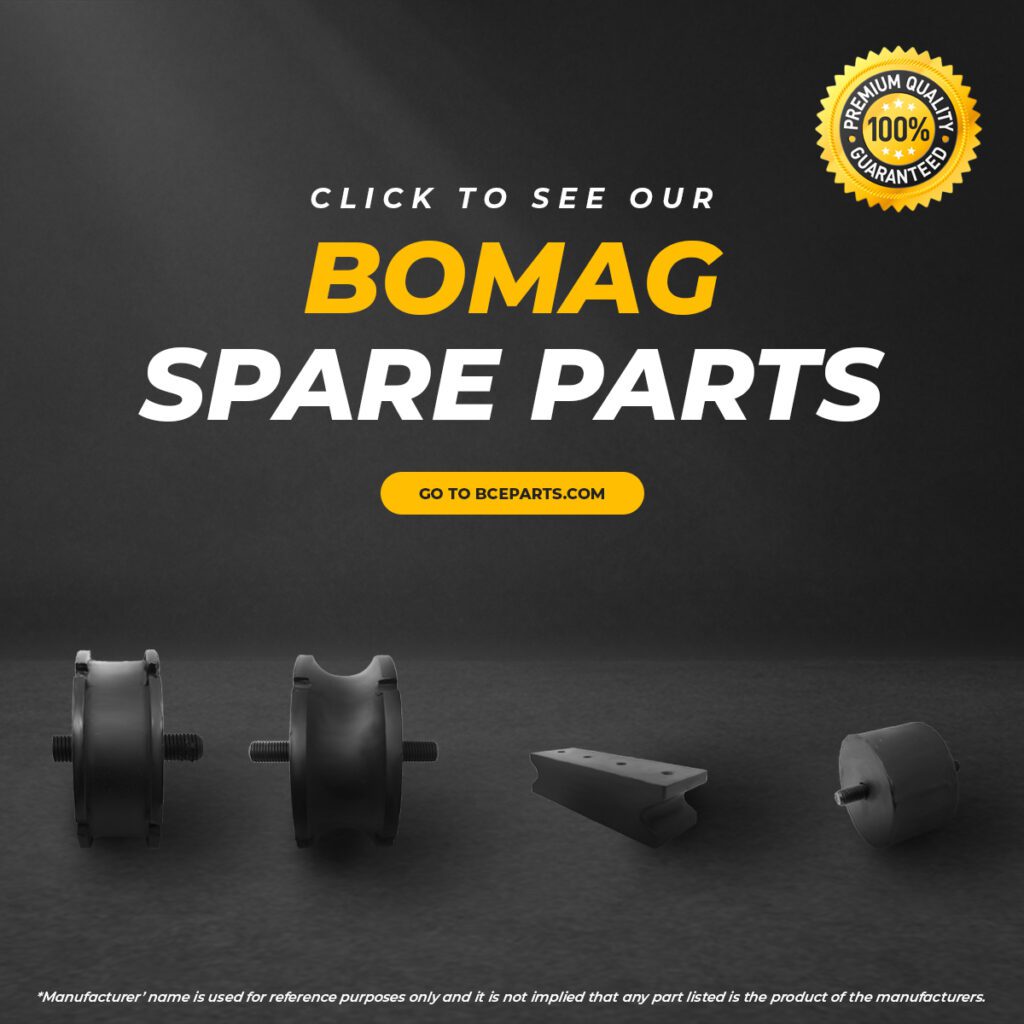 BCE Parts is known as a manufacturer that gives customers confidence in its products. In addition to the quality of the materials and workmanship used in its products, it also adheres to high production standards. Thanks to the quality standards and expertise used in its products, BCE Parts is one of the best options for meeting customers' spare part needs.
In conclusion, 06180100 Vibration Pad produced by BCE Parts stands out as a high-quality and durable spare part. BCE Parts' expertise in the industry and high-quality standards give customers confidence and offer high-quality spare part options for Bomag brand equipment.
Click to view our other Bomag Spare Parts
---
FOLLOW US ON SOCIAL MEDIA